Own to Earn * Play to Earn * Build to EARN
A  MetaVerse made easy and accessible for all ! 
EZVerse provides EZP token for platform governance and play to earn reward by CZ Han horse game like Axie and others. Buy EZP or CZ Han horse NFT now at initial offering price before 100 Billion EZP token and 10,000 CZ Hans Horse sold out.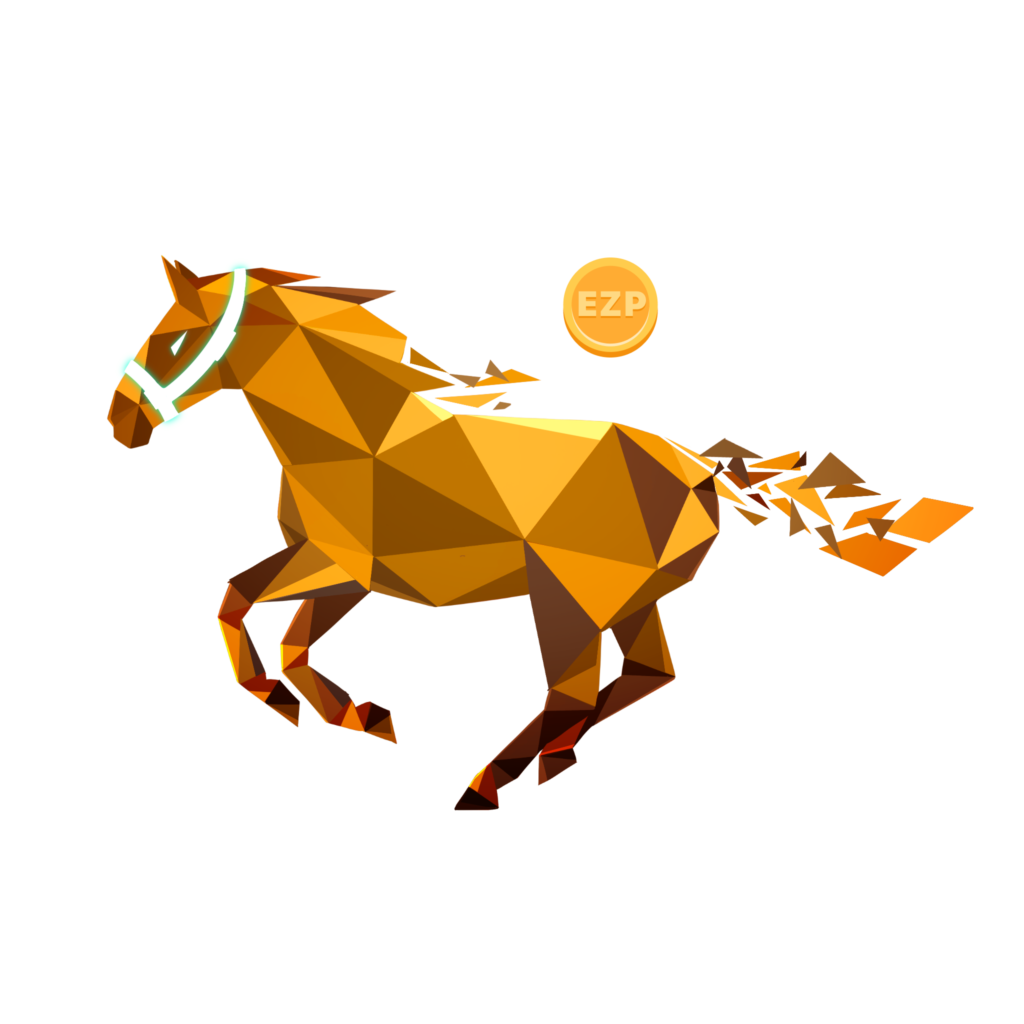 For bulk EZP Token purchase by amounts 1-10 ETH:
 Transfer ETH amount from your crypto wallet address to ezverse.io wallet address shown below.
 The amount of EZP Tokens based on $0.00005 will be transferred to your wallet address.
EZVerse.io Wallet Address
0x93B6a542F2FBfE7eFD02B75708f8f0CC12659628
10,000 unique CZ Han Horse NFT characters are open to everyone now!
Redeem tokens for unique CZ Han Horse NFTs and more variations will be available in the near future.
If you are an influencer,  help spread the word by promoting CZ Han Horse on Twitter, Facebook or any social platforms of your choice.  
If you are a listing agent,  you can help list EZP Token on the exchange that you represent, or invite us to participate as a listing candidate in community election.  
If you are a crypto collector or enthusiast, you can earn EZP Tokens as reward by trading EZP Tokens or becoming a liquidity provider on QuickSwap.